Since the condition hasn't returned to normal, you might think it's fun to work from home. Business formal women top is something you can carry to enhance your look.
Moreover, if you have to share your videos and your boss is there. If you do not have any time (or intention) to do full dress-up properly, we think you can count on the business formal women top to make a more professional look either on the Zoom or Google Meet. Do not worry; we are here to help you find a suitable style of business.
Woman Loose Blouse
A loose blouse is the first savior when you want to look prettier, tidier, and more formal with less effort. This woman's loose blouse also costs cheap in any online store, so it will not burden you to buy this stuff. The woman's loose blouse can also cover those fatty parts of your body. It will make you look not only sleeker but also slimmer! You do not have to spend too much time wearing this stuff. Such a simple thing to make your life more simple during WFH time.
The Polo Shirt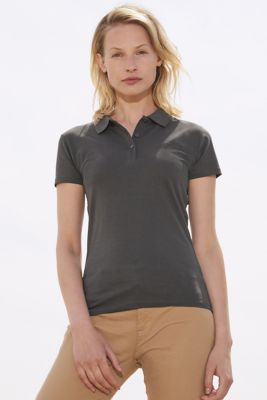 If you want to have a semi-formal style, the polo shirt is a good option. It possesses a collar which makes it look formal. It also has a neat and elegant manner. The polo shirt is meant to be the outfit for sport. However, you can wear it on any formal occasion, including the Zoom online meeting. You can use a loose polo shirt for a more polite and severe impression.
Read Related Article: Business Formal Attire for Women
The Blazer
If you have a blazer in your house, then you are always ready to join any formal meeting at home. The blazer is excellent coverage of any informal outfit you wore. You can directly grab this outfit once you want to join the Zoom meeting, and then you can be ready only in minutes.
Genderless Formal Shirt
Now, you can wear shirts for men even if you are a woman. The current trend permit woman to be more manly and boyish but still, look feminine. The genderless formal shirt is something you can directly wear when you intend to change your style in a few minutes but still look professional.
Formal Women Pencil Dress
The pencil dress is a great statement for the woman who wants to look and feel sexy but still respectable and professional. The accent of this woman's tight dress looks fabulous and looks so stunning you will feel so confident.
Grab the business formal women's top, and do not forget to dress up the way you want! Pick the best style that suits you the most.